Are you dealing with space issues at home? Maybe you've bought so much stuff over the years and now you've finally realized that your home is running out of space. Well, the solution is simple; a storage unit! Storage units allow you to store your items safely and access them at any time you feel like. They offer you a safe, secure and affordable place to store belongings from your home, as well as large items, such as vehicles and boats. With a unit, the customer is responsible for delivering his/her belongings to the facility themselves and when they wish to take them out, they also pick it up themselves. If you are wondering, is there self storage near me?  The easiest way to find out is to check your local google search for storage in Groton NY.
However, before we do that, let's first look at the reasons why you might need a storage unit:
Why Do People Need Self Storage Units?
What is a Self Storage Facility?
Is there a Storage Facility Near Me?
If you are really observant, you've probably noticed a bunch of self storage facilities popping up all over in different towns. This shows that a lot of people need alternative storage solutions, and here are some of the reasons why:
1. Downsizing Sometimes you have to move to a smaller home than you are used to, maybe due to personal preferences or when forced by circumstances. When this happens, all your belongings from your previous home may not fit in your new home and even if they do, it might be too crowded to be comfortable. If you don't want to sell or get rid of some stuff, you can rent a storage unit and keep your stuff there.
2. Staging a Home Home staging is an activity done with an aim to attract more buyers and speed up the house selling process by making it look its best. It involves organizing a home in such a way that it looks like something out of a real estate magazine. According to staging experts, you should get rid of clutter and personal items that have no place in a real estate showing. A storage unit is the perfect place to keep all your clunky items off-site.
3. When your Closing Date is Pushed Back If you have to be out of your home by the end of June but your closing date is set for July 20th, a storage unit is almost a necessity in this situation. Sure, it will be a huge inconvenience to have to move your stuff twice, but at least you will be sure that your belongings are kept safe in the meantime.
4. If you have a transient job that keeps you on the move If your job always has you traveling, such as flight attendants, models, or military officers, you may need a storage unit to be keeping your home base items safe during your travels. Once you put down some roots, you can replace the storage unit with a long term home.
5. Consolidating homes – when a couple first moves in together, or when elderly parents move into their children's homes, there's likely to be quite a lot of excess stuff. A storage unit can provide the perfect place to store the excess stuff before you decide what to do with it.
6. To create more space at home People have always had a strong urge to declutter. However, sometimes it's hard to get rid of some stuff, especially those things that have sentimental value or maybe those that belong to other people. A storage unit is a perfect place to hold the items you don't need around the house but you can't throw away.
7. To keep a vehicle safe during the off-season Most people do not have large enough driveways or garages to keep their cars, RVs, motorcycles, or boats protected during the off-season. A storage unit can be the solution to this.
8. Home renovations If you are planning to do some major home renovations, you may need a storage unit to keep some of your items temporarily. For instance, if you are planning to tear down one of your kid's bedrooms to build a bigger one, you may have to move the items in that room into a self storage unit for some time.
9. To store belongings of a loved one who passed away When someone dies, there may be a push to get their house emptied so that it can be sold or rented. If they owned a lot of stuff, you might need to move them into a storage unit and deal with them later when you are less emotional.
10. Emptying a dorm room during the Sumner College kids are often left in a dilemma of where to keep their stuff during the summer holidays. Self storage facilities provide the perfect place for such students as they can leave their belongings near the school for as long as they need. It beats having to stash a dorm room full of stuff in your childhood bedroom or garage. However, since self storage units near colleges are usually in high demand, you should book a month or two in advance.
11. Keeping business inventory organized Many small business owners use storage facilities to keep track of their inventory especially when they have no space at their premises. Common types of businesses that use storage facilities include antique and book dealers, carpenters, retail shop owners, pawn shop owners, among others.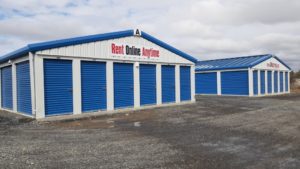 Home | Car Storage